Overview

Proposal
We are proposing to install traffic-calming along North Road on the approach to the Windmill Lane junction in Widmer End. The traffic-calming measure will be 'rumble strip' road markings.
Background
Along with Hughenden Parish Council, we have identified the need for road safety improvements at this location. A traffic-calming measure will benefit all road users. The work will be funded by contributions from local developments.
Image of traffic-calming

 rumble strips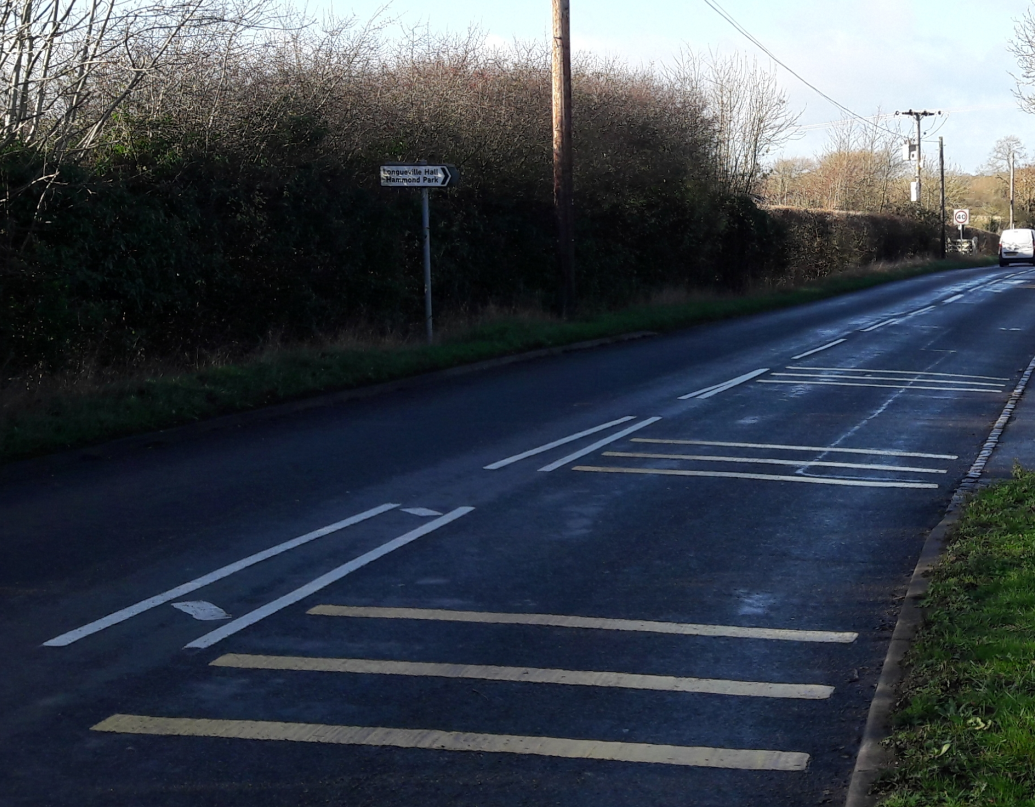 Site plan
Additional documents
Please see additional consultation documents and a copy of the site plan below. Consultation documents are also available to view in our office at The Gateway, Gatehouse Road, Aylesbury, HP19 8FF during normal office hours.
How to take part in the consultation
If you would like to comment on the proposal, please complete the online comment form below. We will also accept comments by email on tfbschemesdelivery@buckinghamshire.gov.uk or by post to Design Services Team, Aylesbury Vale Area Office, Corrib Industrial Park, Griffin Lane, Aylesbury, HP19 8BP.
If you would like the consultation information or comment form printed, or in any other format, please contact us on the phone number or email address above.
What happens next
We will consider all the responses and prepare a report. The Council's Cabinet Member for Transport will review the report and make a decision about the proposed scheme.
If you provide your email address or other contact details with your comments,we will contact you about the decision once it has been made. The results of the consultation and decision will also be published on this webpage.
Privacy
We will use the information you provide here only for the purpose of this consultation. We will store the information securely, in line with data protection laws. By law we must make consultation comments available to anyone who wishes to see them. But we will not share or publish any personal details. Please read our Privacy Policy for more information.