Overview

Following meeting with High Wycombe Community Board Team and Councillor Julia Wassell in May 2021, Transport for Buckinghamshire are proposing to introduce traffic calming measures along Hicks Farm Rise (between its junctions with Baring Road and Gayhurst Road). 
The purpose of this traffic calming measure is to improve road safety by reducing vehicle speeds.
We want to hear the views of residents and local businesses on our proposals. We will also contact statutory consultees.
What we are proposing / consulting on
The Hicks Farm Rise Traffic Calming Scheme proposes to introduce four pairs of speed cushions (total of 8 individual cushions).
The four pairs speed cushions would be located approximately (from cushions' centre line):
51m south of the junction with Baring Road
156 metres south of the junction with Baring Road 
126 metres north of the junction with St Hughes Avenue
35m north of the junction with Gayhurst Road
They would be spaced at 74 to 228 metre intervals on the road. Our aim is to reduce speeds and discourage rat running. 
We will notify Thames Valley Police of this intention
Scheme drawings
The scheme's drawings shows where we propose to install the speed cushions.
Image of prefabricated speed cushions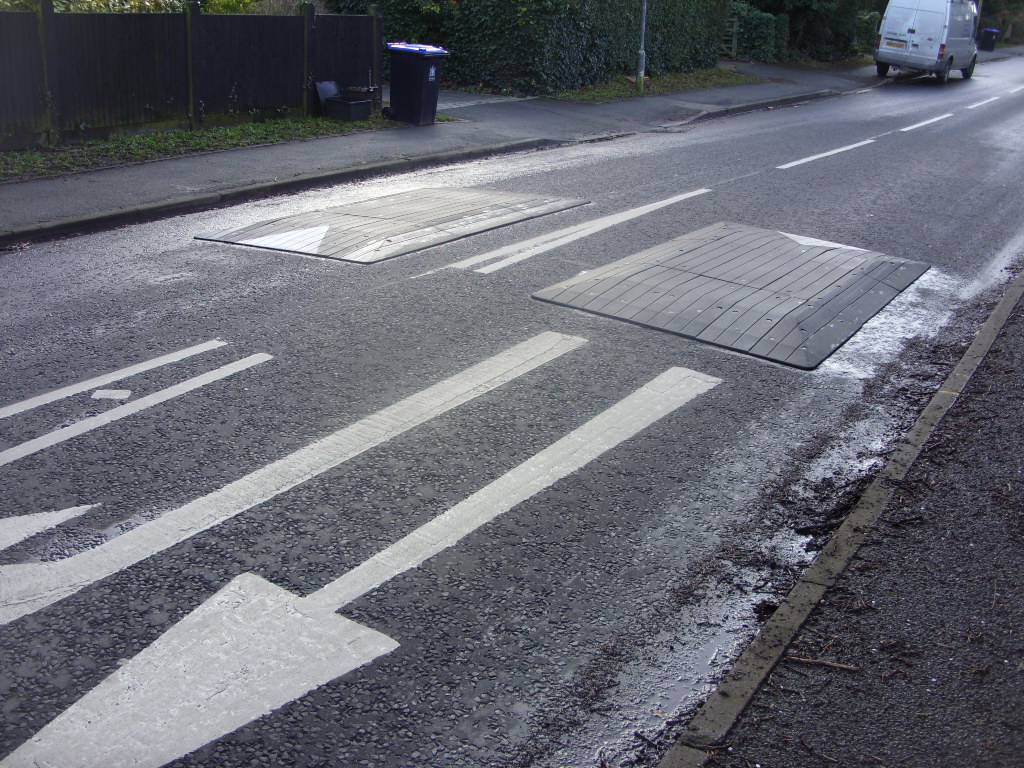 Location of the proposal on Google Maps: Hicks Farm Rise, High Wycombe
Related documents
Before you respond to this consultation, please have a look at the following documents:
How to have your say
You can comment on the proposal in one of the following ways:
Complete the online comment form using the link at the end of the page
Email us at tfbschemesdelivery@buckinghamshire.gov.uk
W

rite to us at

 

Design Services, Transport for Bucks, Aylesbury Vale Area Office, Corrib Industrial Park, Griffin Lane, Aylesbury, HP19 8BP
If you have any questions about this consultation, please email us at tfbschemesdelivery@buckinghamshire.gov.uk.
Please tell us your views by midnight on Monday 19 December 2022.
What happens next
We will consider all the responses and prepare a report. The Council's Cabinet Member for Transport will review the report and make a decision about the proposed scheme.
If you provide your email address or other contact details we will contact you about the decision once it has been made. The results of the consultation and decision will also be published on this webpage. Consultees will be informed of the decision once it has been made.
Privacy
We will use the information you provide here only for this activity. We will store the information securely in line with data protection laws and will not share or publish any personal details. For more information about data and privacy, please see our Privacy Policy.
If you have questions about data and privacy, please email us on dataprotection@buckinghamshire.gov.uk. Or write to our Data Protection Officer at Buckinghamshire Council, The Gateway Gatehouse Road, Aylesbury, HP19 8FF.